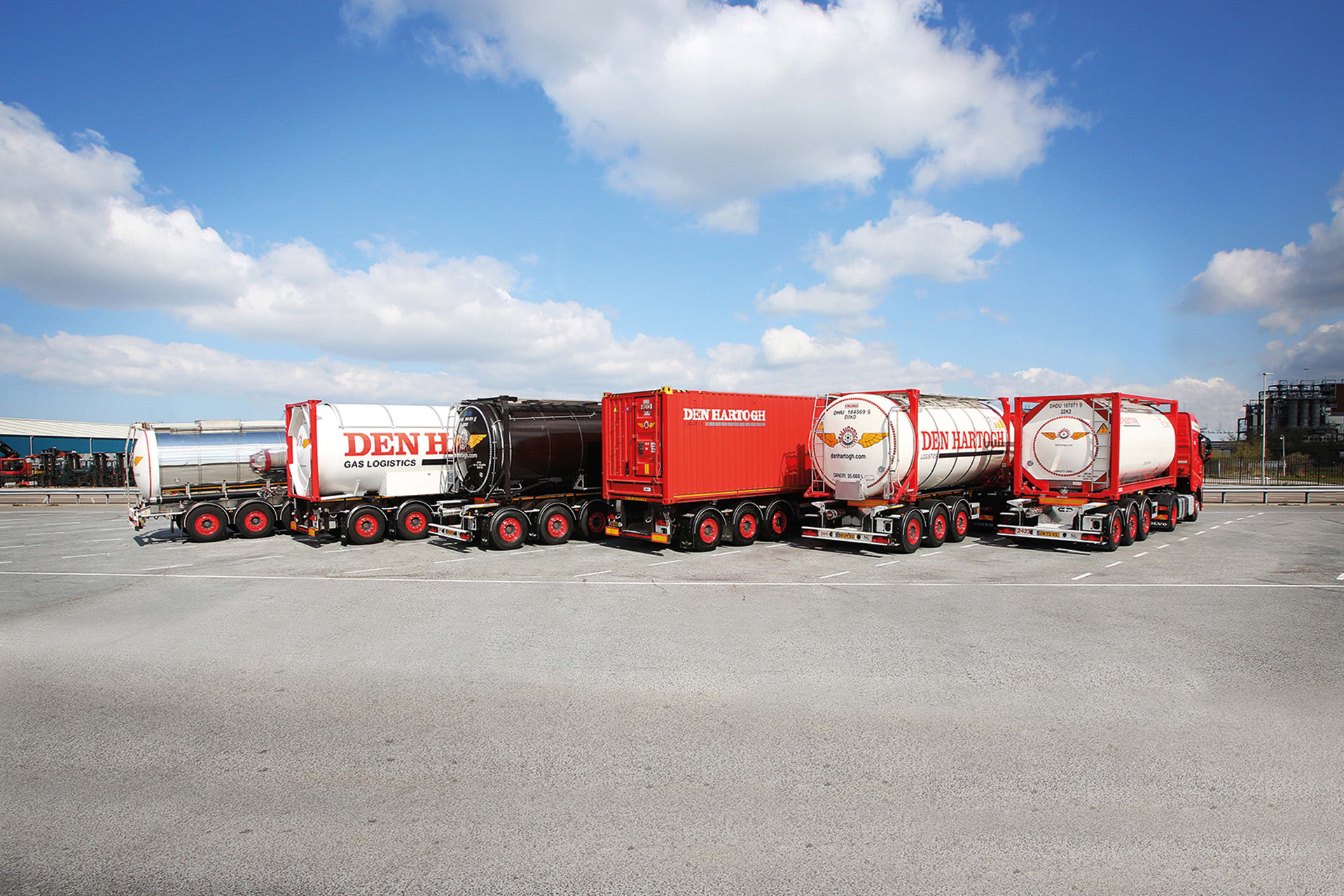 Country Team Operator / Transportplanerare
Gothenburg

,

Västra Götalands län [SE-14]

,

Sweden

Liquid - Planning
Job description
Royal Den Hartogh Logistics is a leading bulk Logistics Service Provider to the Chemical, Gas, Polymer and Dry Bulk Food industry. We have integrated our Logistic Services in four Business Units: Liquid Logistics, Global Logistics, Gas Logistics, and Dry Bulk Logistics. Safety and Operational Excellence are embedded in our culture. We understand the value of networks and partnerships, and therefore focus on developing SMART logistic solutions together with our customers and suppliers. The Dutch family-owned business was founded in 1920 and celebrated her 100th anniversary in 2020. We have a global presence, with more than 2200 employees located in 47 offices within 26 countries. Our modern equipment includes more than 20,500 tank containers, 6,100 dry bulk containers and specialized dry bulk trailers, 350 tank trailers and 630 trucks.
About the Team
Den Hartogh Scandinavia has since the last couple of years been expanding rapidly, and we strive to continue this journey during the coming years. We have a growing team of drivers and a dedicated Planning Team supporting our activities in Sweden. For the Planning Team we are looking to strengthen our team with another Country Team Operator / Transportledare. Main goal for this position is planning and prioritizing our trucking operations to maximize performance. You will be creating efficient and smart logistic solutions for our trucks in mainly the Gothenburg region. The position will be placed at our own terminal located in Stora Holm.

About the role
Your role will be to plan and execute loading and deliveries to meet, and aspire to exceed, our customer's requirements. This should be done in a cost-effective way by fully utilizing our available resources and intermodal solutions if necessary. Additionally, you will be asked to:
Maintain a working level knowledge of all legislation that is relevant to the transport industry and work in accordance with this;
Ensure all operational issues are dealt with appropriately, providing information to relevant parties as required to sustain operational effectiveness;
Communicate with third party sub-contractors;
Maintain required knowledge of planning systems and processes;
Process documentation and accordance with Den Hartogh policies and driver's paperwork;
Respond to telephone calls, emails etc. in a timely manner by providing a friendly and supportive service
Job requirements
About you
Key skills that we see in a successfully candidate:
Eager to learn and development oriented;
Clear and effective communicator, both English and Swedish (Written and spoken);
Organized mindset, with the ability to multitask and prioritize;
Experience of working in a similar role within a planning logistics network and fleet management;
Strong analytical skills, with the ability to keep overview of all activities;
Ability to work under pressure;
Proficient in Word & Excel and demonstrated competencies around IT platforms and software packages.

Our offer
Den Hartogh is a great place to work, we care about people, their safety and wellbeing which makes us an employer of choice. We are looking for professional ambitious colleagues, who are searching for an opportunity to invest in their future, to build expertise and contribute to a rich and diverse culture. The Scandinavian office is working as a small family company, but with a strong organisation behind it. Additionally, we offer:

Permanent contract with a competitive salary and benefits package;
Opportunities for personal development and a high degree of responsibility in a growing and informal organization;
Possibility to influence your way of work and how this should be performed.
The successful candidate will be joining a growing and vibrant organization with ambitious goals. Recently celebrating its 100th year anniversary, Den Hartogh prides itself in a working environment that promises openness and respect and provides opportunities for personal growth as well as ongoing career development.


How to apply
Please apply via the link on this page. For more information about the role, please contact Tilda Dahlberg, HR Business Partner, tdahlberg@denhartogh.com
Gothenburg
,
Västra Götalands län [SE-14]
,
Sweden