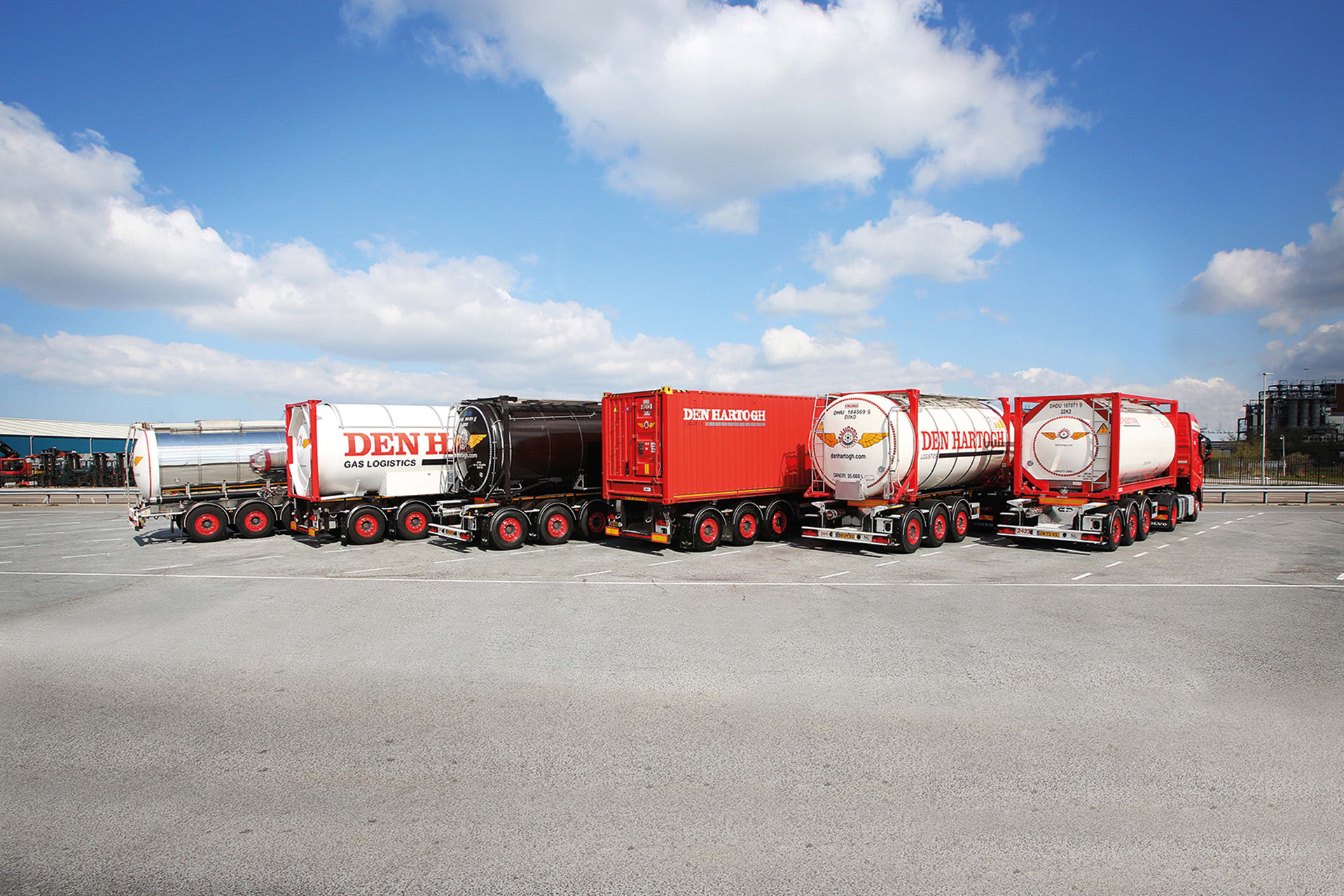 Data Analyst
Rotterdam

,

Zuid-Holland

,

Netherlands

Staff - IT
Job description
Royal Den Hartogh Logistics is one of the world's leading specialist Logistics Service Providers. Our family-owned organization was established in The Netherlands in 1920. As a bulk logistics service provider for the chemical, gas, polymer and food industries, we combine the best elements to create optimal solutions for each situation. Safety and operational excellence are embedded in our culture.

Royal Den Hartogh has a presence in every region globally, with our own premises in 27 countries with 47 locations/offices. The workforce consists of more than 1,800 people, and our modern equipment includes more than 23,000 tank containers, 7,000 dry bulk containers, 400 tank trailers and more than 600 trucks. Domestic China, Intra-APAC and Inter-Continental are 3 core growing business areas for Den Hartogh Asia Pacific.
About the Team
Den Hartogh's IT department (24 FTE) is primary based in the Netherlands with part of the team (6 FTE) in the UK. The cluster IT Operations, Architecture & Security, BI Platform & Data Management, Customer & Supplier Solutions, Connected Sites & Workforce, Transportation Management & Sales and Finance & HR work together as one team to support the growth and international expansions of Den Hartogh and in realizing its objectives. The Data Analyst reports directly to the Manager BI Platform & Data Management.
About the Role
The Data Analyst is responsible for managing our data platform, developing data models and reports, realizing data analysis, supporting business users in their data analysis and troubleshooting issues in Den Hartogh BI platform. To do well in this role you need a very fine eye for detail, experience as a data analyst, and deep understanding of the popular data analysis tools and databases.
Your responsibilities include
Managing users and user roles.
Provide quality assurance of imported data.
Commissioning and decommissioning of data sets.
Processing confidential data and information according to guidelines.
Helping develop reports and analysis.
Managing and designing the reporting environment, including data sources, security, and metadata.
Supporting the data warehouse in identifying and revising reporting requirements.
Supporting initiatives for data integrity and normalization..
Assessing tests and implementing new or upgraded software and assisting with strategic decisions on new systems.
Generating reports from single or multiple systems.
Troubleshooting the reporting database environment and reports.
Evaluating changes and updates to source production systems.
Training end users on new reports and dashboards.
Providing technical expertise on data storage structures, data mining, and data cleansing.
Job requirements
About You
Bachelor / Master in Business Economics, Information Technology or related.
5 years work experience as a data analyst or in related field.
Ability to work with stakeholders to assess potential risks.
Ability to analyze existing tools and databases and provide software solution recommendations.
Ability to translate business requirements into non-technical, lay terms.
High-level experience in methodologies and processes for managing large scale databases.
Demonstrated experience in handling large data sets and relational databases.
Sound knowledge of Azure SQL, Power BI, Data Warehousing and Performance Management.
Understanding of addressing and metadata standards.
High-level written and verbal communication skills.
Excellent communication and influencing skills.
Proactive and a strong drive to constantly improve and achieve results.
A team player who drives co-creation and is able to engage others.
Strong drive for personal development; high level of learning agility and flexibility.
Fluent in English, written and verbal. Dutch is a pre, but a valid working and/or residence permit is required.
Meets our Den Hartogh values.
What we offer
Are you interested in a challenging position with a high degree of responsibility in a growing and informal organization? We offer you opportunities for personal training and development, competitive employment conditions such as a competitive salary, 30 vacation days, employee discounts, collective health insurance plan, flexible working hours, a caring/vitality budget and a good modern pension plan.
How to apply
For more information about the role, you can contact Lohic Beneyzet (Manager BI Platform & Data Management) +31 (0) 65 08 49 446. If you are interested in pursuing a professional career with a wealth of opportunities, please apply via our website https://careers.denhartogh.com
Rotterdam
,
Zuid-Holland
,
Netherlands