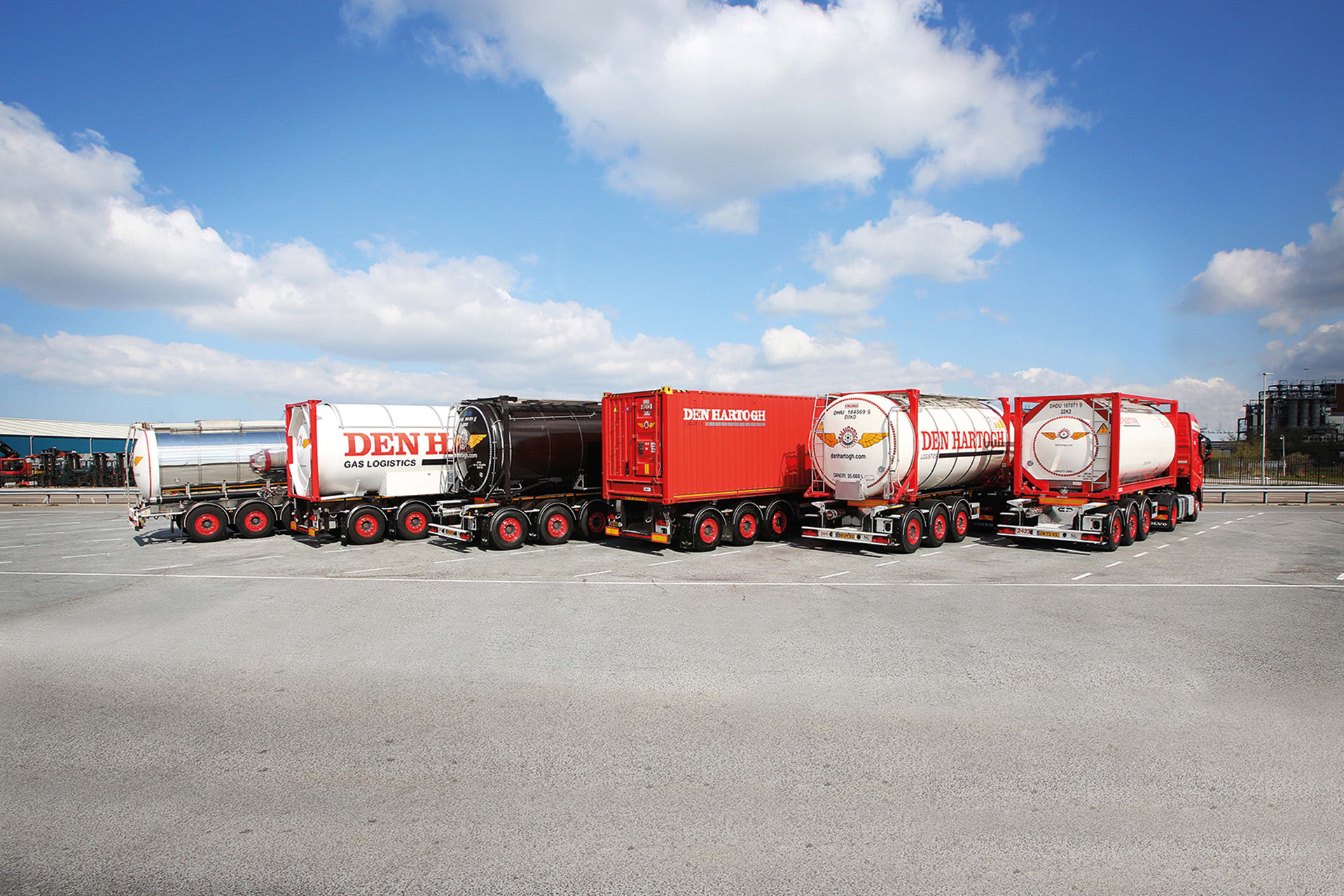 Sales & Pricing Specialist for Latin America (Commercial Dept)
Barra da Tijuca/Jacarepaguá

,

Rio de Janeiro

,

Brazil

Liquid - Commerce
Job description
About Royal Den Hartogh Logistics
Royal Den Hartogh Logistics is one of the leading Logistics Service Providers. Our family-owned organization was established in The Netherlands in 1920. As a bulk logistics service provider for the chemical, gas, polymer and food industry, we combine the best elements to create the optimal solution for each situation. Safety and operational excellence are embedded in our culture. Den Hartogh has a presence in every region of the world, with premises/offices in 50 locations within 29 countries. Our workforce consists of more than 2,100 people and our modern equipment includes 23,970 tank containers, 5,791 dry bulk containers and specialised dry bulk trailers, 340 tank trailers and 659 trucks.
About the team
You'll be part of a team of professionals who go the extra mile to exceed the customer's expectations, take accountability and have fun in business.

The Inside Sales Team is responsible for executing Den Hartogh's commercial strategies and implementing global marketing practices. The team is responsible for all tender and spot customer requests and designing the best possible supply chain routing to execute our customers' requests efficiently and effectively.
Situated in Rio de Janeiro, the Inside Sales & Pricing Specialist is a supportive role for the Commercial Team. You must be comfortable with numbers, analytics, working on a team, and developing relationships with our multi-cultural customer base. The role is the "gatekeeper" in ensuring an accurate profitable quotation is created in a timely manner.
Responsibilities:
Develop relationships and grow our business portfolio with both current and prospective customers;
Ensure that quotes are made on time based on customer requests (either directly or via commercial managers and in line with pricing targets;
Proactively approach customers on any changes, services, rates, surcharges, and all other relative information that may impact their supply chains;
Follow up on RFQ/quotations made and provide relevant feedback to the Commercial Managers, pricing, procurement, and operations teams;
Liaise with operations to design creative solutions to customers' transport requirements;
Building quotations and tender calculations, quote follow-up, CRM tool updating, proactively prospect new customers and customer onboarding;
Respond to requests from Operations and Finance to address missing quote information and settle disputes;
Make proposals to improve the pricing process and network (continuous improvement).;
Ensuring all destination cost requests to agents from inside and outside regions are responded to promptly and accurately;
Review customer performance against forecast / historic and identify opportunities we may be missing and proactively contact customer base to identify new business;
Any other ad hoc functions as required, including support of commercial and operational functions, subject to completion of core functions;
Reporting to the Regional Commercial Director of Americas and working closely with all the office functions and networks;
Customer service functions, dealing with customers in a prompt and courteous manner through email or phone to understand the customer's needs;
Build a knowledge center for the region and network.

Job requirements
What we offer:
A fast-paced and exciting position in the commercial team, on-the-job training will be provided;
A workplace where we believe in giving trust, responsibility and taking ownership;
A dynamic environment with a strong focus on operational excellence. ambition, improvement, and fun in business are part of our DNA.
Furthermore, you will have:

A minimum of 2-3 years experience in international logistics;
Result and customer-oriented, eager to learn, proactive, creative and curious;
An outstanding sense of responsibility, with a pro-active and structured approach to customer centricity;
Attention to detail, the ability to work well under pressure, and able to adapt quickly to market changes - internally and externally, with a willingness to respond rapidly and flexibly to customer demand;
Commercially oriented: you translate commercial opportunities into the best quotations and rates;
Good command of the English language, both verbally and in writing;
Willingness to undertake training and development activities.
Our office in located in Barra da Tijuca/Jacarepaguá neighborhood in Rio de Janeiro.

Barra da Tijuca/Jacarepaguá
,
Rio de Janeiro
,
Brazil